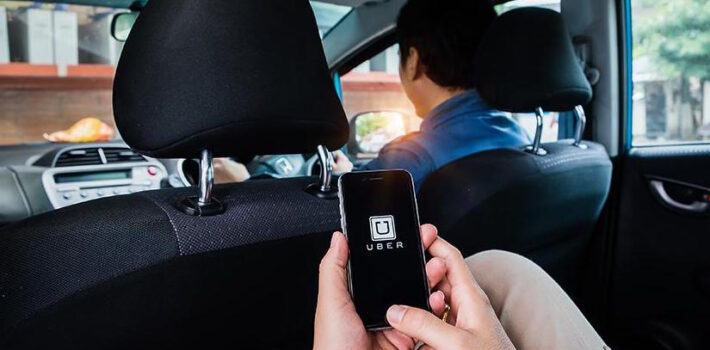 Many people associate NCC (car rental with driver) with Uber.
For those who do not know it, Uber is an app that allows you to book a car with a driver with very little notice, practically without reservation and in real-time: you can check on the app the driver rating and the cars available, and then once the vehicle has arrived, get on, reach your destination, get off, pay, and that's it.
The most interesting thing is that, during the trip, the driver hands you his business card, telling you to call him directly and not Uber the next time you need a ride (it is illegal, and they risk expulsion). It does not always happen, but it is a "common practice".
In addition, the price changes according to the route and in the case of traffic or a change of road, you will pay more. The app, in fact, also offers a "maximum" rate that generally takes these events into account, therefore, it isn't the final one. I won't delve into their rate multipliers here, but you will pay much more than expected when rides are in high demand, up to three times more than the regular rate. For instance, a ride to Fiumicino from Rome city centre can cost even more than 100 euros!
Not everyone knows that Uber drivers can cancel a booking, even after confirming it. If the route is too short and therefore not convenient, or for any other reason, the driver can cancel the ride. In these cases, the app has to find a new driver who, in turn, could also cancel the ride. And the result? You keep waiting on the street for your car to arrive.
Well, doesn't all of this remind you of a taxi service? Maybe one providing "luxury" cars?
In this regard, we can say that an Audi A3 – allowed by Uber – is quite different from a Mercedes class E with leather seats. Therefore, even if we do not consider the more or less legal matter of starting fares, we can state that an NCC service is entirely different.
It means welcoming the customer, having candies in the car door's pocket or wet wipes on the armrest, and sanitising the vehicle with certified products (Ma-Fra sanitising products).
All of this at very reasonable prices, too. An NCC service costs much less than you might think, and above all, the quote is free and non-binding.
With a phone call or an email, you'll obtain all the necessary information and a fixed price that you can evaluate with peace of mind.
I look forward to seeing you because your trip begins with us!