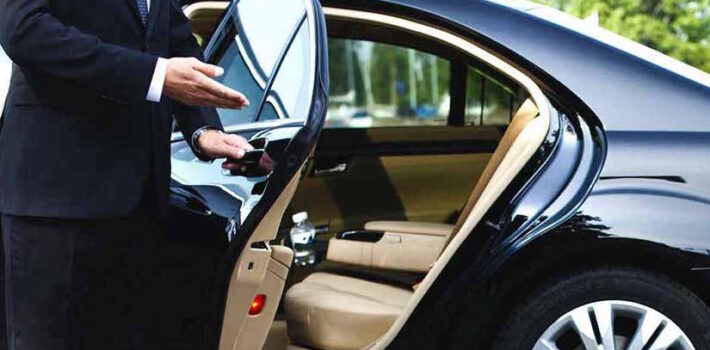 It is definitely NOT moving a person from point A to point B.
It is definitely NOT a cheap taxi.
It is something else entirely:
It is to be certain, even by law (n. 21/1992), that you will find the car under your house or studio: "taxi booking" does not guarantee it.
It is to welcome the person in a suit and tie even on 15 August.
It is getting out of the car and trying to open the door when the person gets out, or accompanying them when they get in.
It's helping with heavy suitcases, including oversized American ones! Something unimaginable, at world weightlifting championship level.
It's helping with heavy suitcases, including oversized American ones!
It's finding the door pocket full of sweets, or on long journeys, two bottles of cold water in the armrest, while on the seat is the small cooler with the popsicles.
And chatting with the customer if they feel like talking, or remaining silent for hours if they are pensive or working.
You can find your favourite music directly in the car, or connect your mobile phone via Bluetooth and listen to your own tracks, even Italian music that you don't like.
It's decorating the car with ribbons, tulle, flowers for a wedding.
It is to accompany the bride on her most beautiful day, and husband and wife immediately afterwards. I guarantee it's exciting.
It's having a car that follows you around if you have several appointments during the day, without you going crazy every time to find a taxi.
It's picking up your kids, your most precious possession, at 3am when they leave the club and bringing them home safely.
It is to accompany you around Italy, not to mention Europe: an NCC service has no territorial constraints. If you are in Frascati, you call a taxi from Frascati. If you're in Lecce, call me and I'll take you to Milan.
It's taking you or your parents to towns and villages, that to get there you would have to take local trains, buses and walk a bit. And maybe on the way, we even stop at the supermarket to do some shopping.
.
It is to take the most important documents for a Notary (the repertory) to the tax office in Albano, or to the notary's archive, wait and bring them back signed.
This is having the keys of the office and of a client's house, so while he is on holiday and important documents are needed, or "something happens" his collaborators can enter.
.
Savings for the company or the professional studio, as the rates are certain, fixed and known in advance: you call me, describe your requirements, what you need to do on this trip and I communicate the price. And if there are cheaper options, I'll tell you without problem.
That price is fixed, of course, and above all it doesn't change whether it takes me half an hour or three hours because the junction is blocked.
It's passion… the one I'm trying to convey to you now, because I'm passionate about a beautiful job: driving!